EscoGelato ~ A quaint Gelataria serving Gluten-free Panini's in Escondido
I'm always looking for a tasty gluten-free Chicken Panini, and yesterday's lunch did not disappoint.  Located in the heart of Escondido, CA off Grand Ave., EscoGelato is a cute little parlour/gelataria with a quaint community feel.
I popped into EscoGelato to experience the buzz I'd heard, and celebrate another small business providing options to the gluten-free community.  I can see I have more taste-testing to do, as they serve 5 panini's, 2 salads, soups, and a breakfast panini.  Their menu is simple-sized, with options for all taste buds.
I tried "The Deedo" – Sliced roasted chicken, provolone cheese, roasted red bell peppers, avocado, mayo, and homemade pesto.  Gluten-free panini's are half priced due to the small bread slices – finally an eatery who understands!  Thanks so much for that!
"The Grand" calls me for next time, with salami, ham, provolone cheese, feta cheese, caramelized onions, mayo, and sundried tomato-olive spread.  Yum!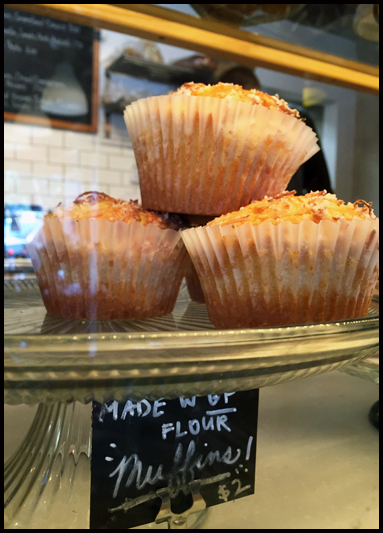 On display are fresh baked goods including this gluten-free coconut muffin.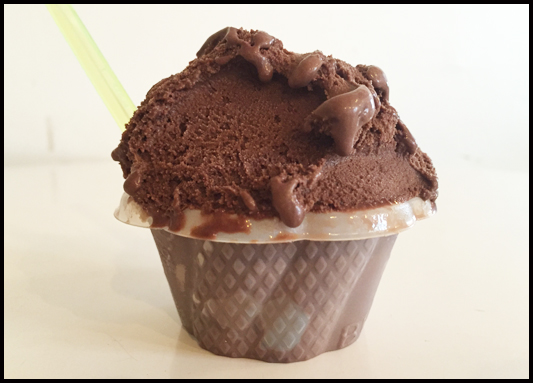 Of course, when in a gelato shop…  indulge in gelato!  EscoGelato's chocolate was super creamy and definitely delicious!  I sampled a few others, and anticipate a return visit for another kids-sized cup of local fruit ;o).  Maybe I'll be adventurous and try their salted caramel, chocolate banana, or apricot goat-cheese gelato fav's.  Check their Facebook page for flavors of the day – 18 daily to choose from!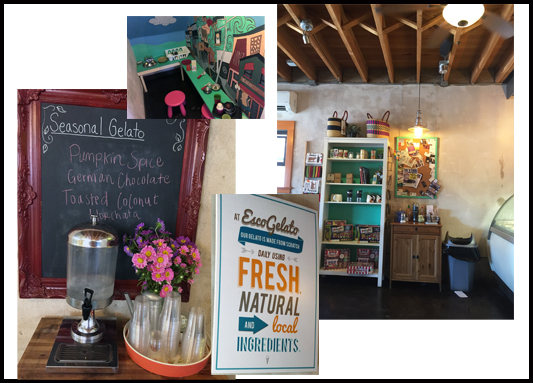 EscoGelato's wait staff is super friendly, accommodating, and knowledgable about the menu.  They are open 7 days a week til 9pm to tempt you.
They love good coffee, too.  They "serve pour over drip coffee, cold brew iced coffee, and ristretto espresso drinks made with perfectly textured milk."
I appreciate small businesses supporting local farmers and artisans – thanks EscoGelato for participating!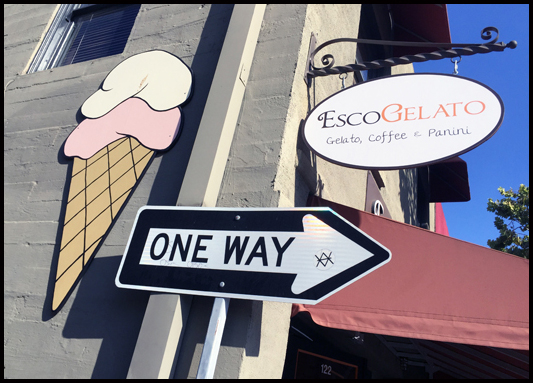 1 GF Deedo (half), 1 baby chocolate gelato – kitty = $ 7.83 + tip
Save
Save
Save
Save
Save
Save
Save