Mix it up at The Mixx ~ gluten-free deliciousness in Kansas City, MO & Overland Park, KS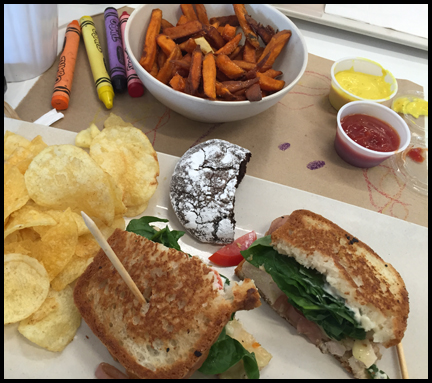 When I'm visiting Kansas, The Mixx is often one of my first stops to pick up a fabulous, gluten-free chicken sandwich.  Although Kansas City, MO, is known to many for fine tasting BBQ, it also delivers vibrant arts, it's home to more fountains than any other city in the world, and it's home to Jo Marie Scaglia's The Mixx!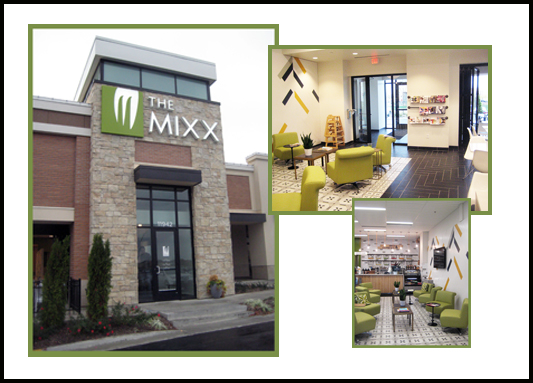 Jo Marie Scaglia opened The Mixx in 2005 to satisfy a void of "a much needed option of healthy, delicious, and fast-casual cuisine."  The original The Mixx is located in the Country Club Plaza (Kansas City, MO), the second opened in the Power & Light District (Kansas City, MO), and my go-to location is at the Hawthorne Plaza in Overland Park, KS.  It's clean and bright, the open environment is welcoming, and the staff is always friendly and helpful.
I met Jo Marie Scaglia last year during one of my visits, and enjoyed a conversation about her background and the tasty food options she prepares.  I always like to take time to compliment, and thank, owners, managers, and staff for offering gluten-free options.  I figure it pays itself forward, and keeps us represented on the menu.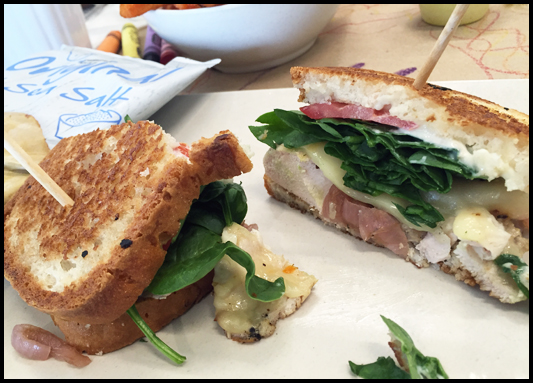 This place gets crowded at lunch!  It's bustling with chatty friends and co-workers, moms and kids, and me.  I'm always wanting to squeeze in, too, either solo, with my mom, or with one of my cousins.  The flow is kind to those with limited schedules, and lovely for those of us with some extra time after our meal to color and eat cookies ;o).  Cookies!
The Mixx prepares one of my favorite chicken sandwiches in the Kansas City area.  I'm always on a quest for the right, fresh, stackable ingredients, and their gluten-free toasted bread is key to finishing off the 'Pretzel Chicken Sando' (sans pretzel).  Grilled chicken, pepper jack cheese, caramelized onions, tomato, spinach and garlic aioli is such a delicious combination.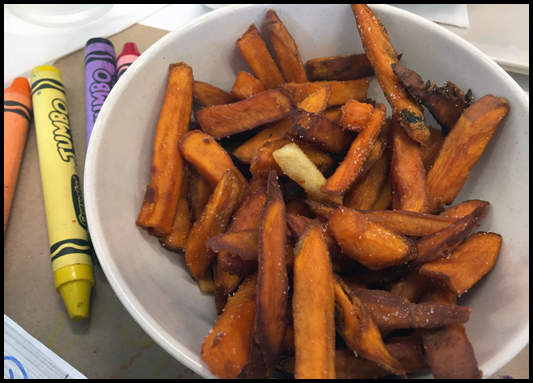 Don't forget to share a side of sweet potato fries!  (Note: these are not labeled gluten-free on the menu as they may contain cross-contaminants, however I've asked about their oil while placing my order, and I've always had a great eating experience.)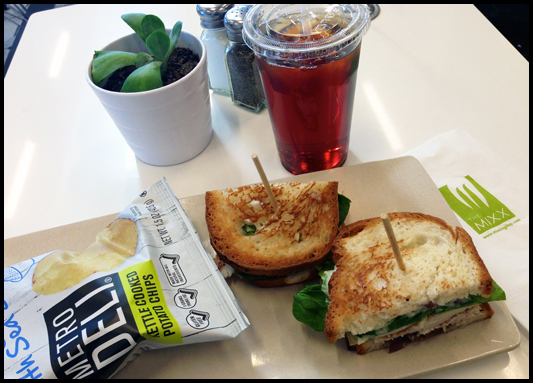 The Mixx offers so many gluten-free options:  create your own salad, choose a signature salad, a signature sandwich, pastas, soups (bean with bacon – yum!), and homemade cookies.  I've enjoyed their chocolate crinkle, chocolate chip, and chocolate chip peanut butter cookies.  I appreciate their gluten-free menu items are marked 'gf', too!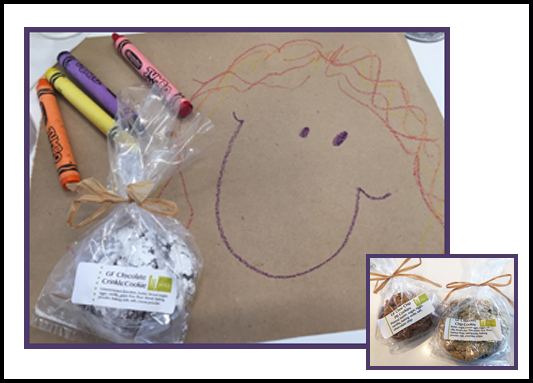 I'm stuffed!  All smiles after another satisfying meal.  Take a peek inside The Mixx next time you're in the area.  If you see me lounging at the table, sipping my iced tea and coloring smileys, please come say 'hi' to this happy, California girl!
Thanks again, Jo Marie Scaglia, for such a great eatery!
   – wendi e.
1 pretzel chicken sandwich, sweet potato fries, fresh brewed iced tea                          – kitty = $ 14.45 + tip
Save
Save
Save
Save
Save
Save
Save
Save
Save
Save
Save