My favorite crock pot beef brisket recipe, naturally gluten-free & delicious!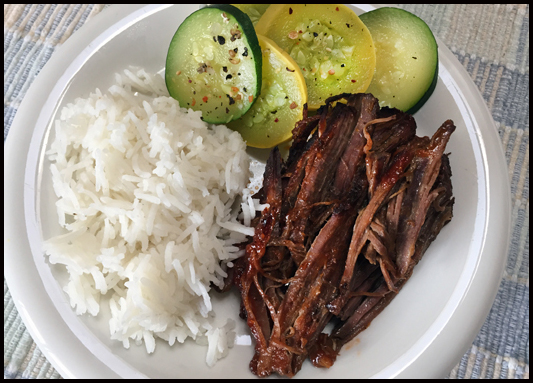 Beef brisket is one of my fav "fix it and forget it" meals, easily cooking in the crock pot while you're out.  Walking in the door five hours later, most of your meal is prepped and you'll be ready to eat within a half hour.
This easy beef brisket recipe is by nature gluten-free, and sourced from the internet many moons ago, adding a little here, subtracting a little there.  Such a fantastic taste, it's an easy meal to create, and easy to enjoy leftovers the next day.
Ingredients:
3/4 cup water
1/4 cup Worcestershire sauce
1 tablespoon vinegar
1/2 teaspoon mustard
1/2 teaspoon chili powder
1/4 teaspoon ground red pepper
2 teaspoons minced garlic cloves
2 1/2 pounds fresh beef brisket
1/2 cup ketchup
2 tablespoons brown sugar
2 tablespoons butter
Note:  I like to double this recipe if using 2 pounds of beef brisket or more… the extra sauce is delicious over rice, too!
For cooking liquid, in a bowl combine water, Worcestershire sauce, vinegar, mustard, chili powder, red pepper, and garlic;  reserve 1/2 cup liquid for sauce.
Trim fat from brisket.  If necessary, cut brisket to fit into a slow cooker; place in a 3 1/2 or 4-quart cooker.
Pour remaining liquid over brisket.
Cover; cook in slow cooker on high heat setting for 5 to 6 hours.  Remove meat and place into a baking dish.  Pull apart brisket with a fork, into pieces as shown.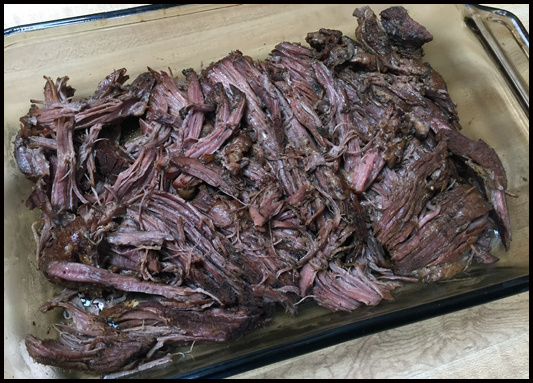 In a small saucepan, combine 1/2 cup reserved liquid, ketchup, brown sugar, and butter.  Heat through.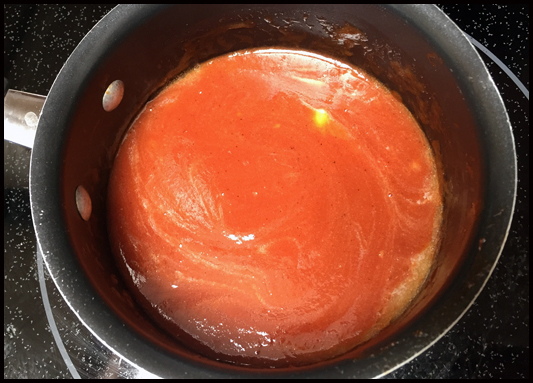 Pour above mixture over the brisket in an oven safe dish (keeping the original cooking sauce as well.)
Cook in the oven at 350* for 20-25 minutes, uncovered.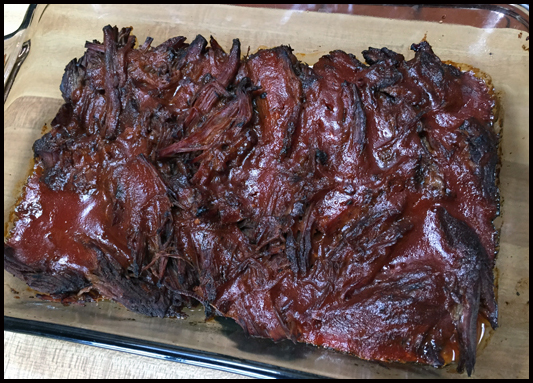 Serve brisket with cooked basmati rice and a vegetable.  This recipe is delicious, simple to make, and a tasty treat to share with family and friends.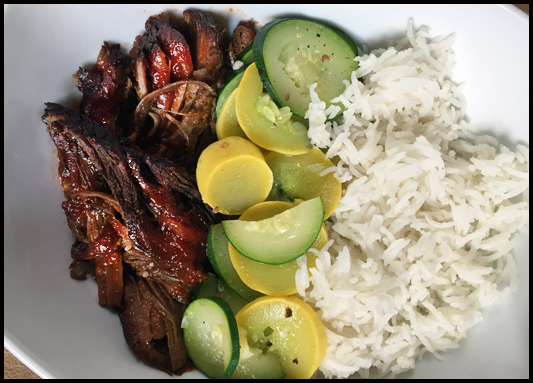 Print Friendly
Save
Save
Save
Save