Gluten-free Crispy Football Treats ~ Opa! Cocoa Pebbles!
It's SUPERBOWL Sunday!  A perfect time to make some gluten-free crispy football treats!  It's fun, super easy, and really tasty – whether your guests eat gluten-free or not, they'll be gone!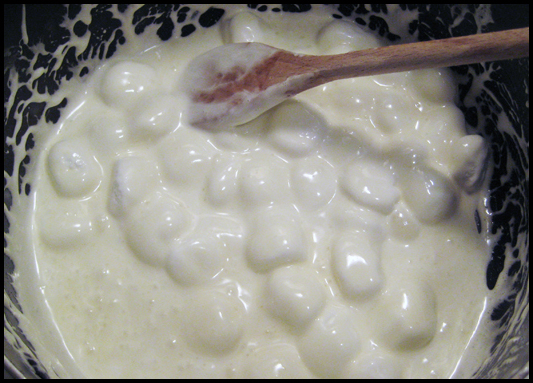 I amended the recipe my mom made for Rice Krispies treats as a child, substituting the newly gluten-free Cocoa Pebbles.  (Main photo above used 'Mom's Best Cereals Crispy Cocoa Rice').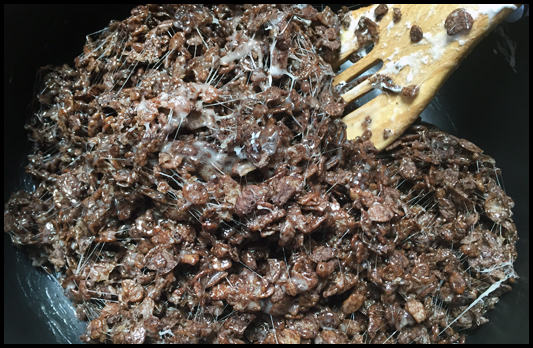 Ingredients:
4 1/2 tablespoons butter
1 15-oz. bag Kraft Jet-Puffed marshmallows
9 cups

Cocoa Pebbles

(gluten-free) or Mom's Best Cereals Crispy Cocoa Rice
1 4.25-oz. tube Betty Crocker Decorating Icing (white)
Melt the butter in a deep saucepan on low heat.  Add the marshmallows and stir continuously until it's one big, melted mixture.
Add the gluten-free cocoa rice and stir until well coated with the marshmallows.  It will be sticky.
Let this cool approx. 10 minutes.  Add a small amount of butter to your (very clean) hands, and roll a ball of the cocoa rice together.  Gently flatten it, while forming the two corners to make the tips of the football.  After it's the desired football shape, place each on a piece of wax paper next to each other, but not touching.
Using the decorating icing, add football 'stitches' to create your mini cocoa crispy football treat.  Serve on a platter covered with bright green napkins to assimilate the field, or other fun football table decorations found at a party store.

Print Friendly